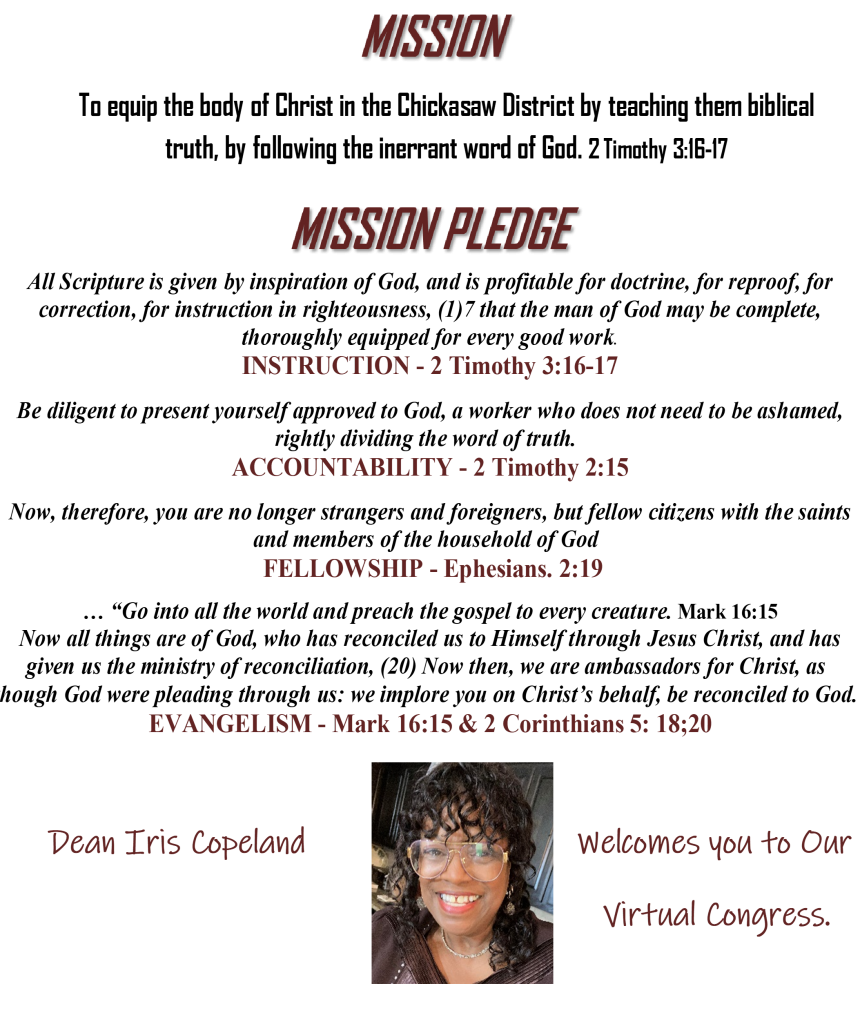 The Chickasaw District of NBC USA Oklahoma is Sponsoring an Accredited Christian Leadership School for those who want to become knowledgeable disciples of God's Word… Due to COVID-19 impact on assembly – ALL Classes will be virtual (online) using an easy to access online Video Meeting Link.
When you register you will receive a meeting link in your email . On Wednesday, July 8th you will receive a reminder text with the meeting link. Just click on the link at 6pm on July 9th & enter the Congress
April 15-16, 2021 @ 6:00 – 8:15 p.m
April 17, 2021 @ 9:00 a.m. – 1:00 p.m.
Below is a link to the website to be used for online registration and classes being offered.
In His Service,
Dr. Iris Copeland
Dean, Chickasaw District Congress of Education
Register here https://www.chickasawcongressok.com/